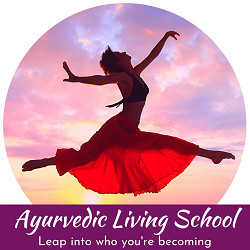 Description: The Ayurvedic Living School offers self-empowering ayurveda training programs supporting you to reclaim your health, transform your life, and launch your ayurveda career. Now more than ever, we need big hearted healers, empaths, parents and change-makers to connect deeply to the healing powers of nature, their own body and their own inner guidance. We train Ayurveda Life Mastery Health and Life Coaches and Ayurveda Herbalists & Practitioners.
School:
Ayurvedic Living School
Contact:
Traci Webb
Email:
info@ayurvedicliving.com
Phone:
707-601-9025
Address:
CA 95540
USA
School Certifications Recognized:
Ayurveda School, Biocharacteristics School
The American Association of Biocharacteristics Clinicians (AABC) represents Ayurveda, Unani Tibb, and Greek Medicine clinicians under the common umbrella of Biocharacteristics medicine. AABC is leading the effort to improve integration and acceptance of these health modalities in the public healthcare system, for use across all social groups and cultures.