Clinician of the Year Award, 2021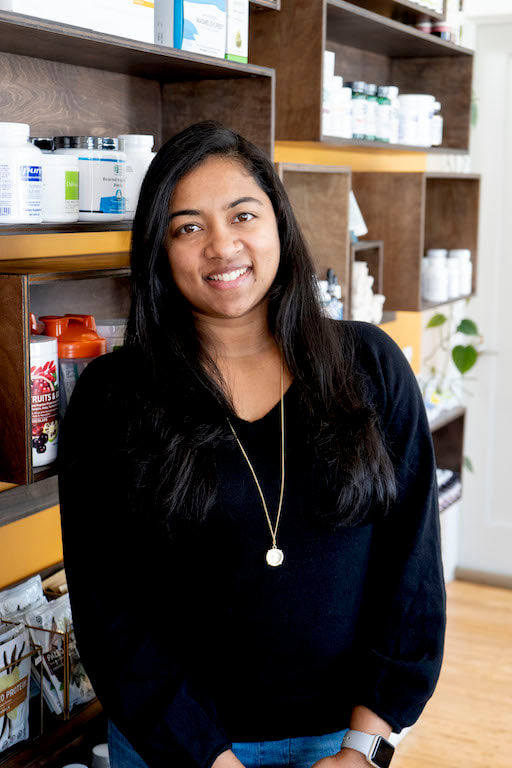 Description: Vanashree holds a BAMS degree (Bachelor's of Ayurvedic medicine and surgery) from the Maharashtra university of health sciences, India. She has extensive training in Ayurvedic Pulse diagnosis (Nadi Pariksha), and teaches pulse diagnosis at the Minnesota Institute of Ayurveda. Vanashree hosts workshops around the twin cities on various topics on Ayurveda. On her YouTube channel, she educates people on healthy lifestyles with Ayurveda.
Name:
Vanashree Belgamwar, BAMS
Business:
Vanashree Ayurveda LLC
Email:
drvgadam@gmail.com
Phone:
612-516-7822
Address:
Near Rush Creek Golf Course
Maple Grove, MN 55340

Qualifying School:
Maharashtra University of Health Sciences
School Certifications Recognized:
Ayurveda Doctor, Biocharacteristics Clinician
The American Association of Biocharacteristics Clinicians (AABC) represents Ayurveda, Unani Tibb, and Greek Medicine clinicians under the common umbrella of Biocharacteristics medicine. AABC is leading the effort to improve integration and acceptance of these health modalities in the public healthcare system, for use across all social groups and cultures.